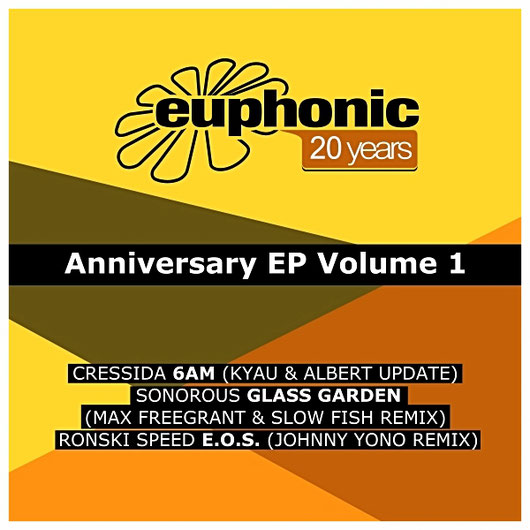 We are celebrating our 20th label anniversary :-)
This EP brings three big label classics in new remixes by Kyau & Albert, Johnny Yono and Max Freegrant to hail the two decades of Euphonic!
Twitter:
@CressidaMusic '6AM' (@KyauAndAlbert Update)
@RonskiSpeed 'E.O.S.' (@JohnnyYono Remix)
@sonorous 'Glass Garden' (@MaxFreegrant & Slow Fish Remix)
[taken from 20 Years @EuphonicRec EP Volume 1]
Trance:
Cressida - 6AM (Kyau & Albert UPDATE)
Ronski Speed - E.O.S. (Johnny Yono Remix)
Progressive Trance:
Sonorous - Glass Garden (Max Freegrant & Slow Fish Remix)
Tune in : avivmedia.com  "Daily Promo Top"