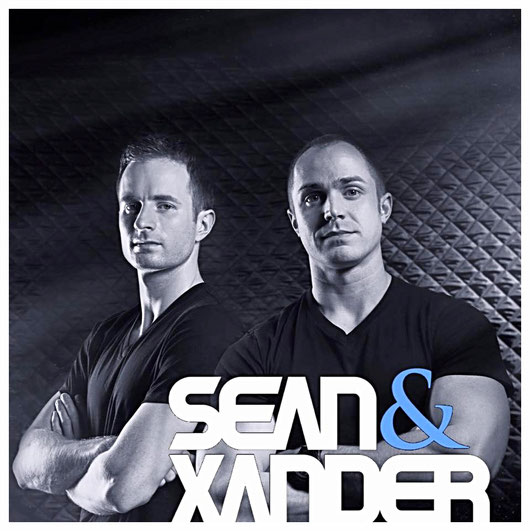 Please,Welcome, new resident on AVIVmedia fm !
Sean & Xander - Inspire [Radio Show]
Biography
Sean & Xander (Sean Gorey & Alex Lueth) are a production and DJ duo storming out of Seattle, Wa, USA.
Their original works have gained massive support from several main stage acts including: Paul van Dyk, Markus Schulz,
Ferry Corsten, Giuseppe Ottaviani, W&W, M.I.K.E. Push and more.
Their tracks have become a staple to many prestigious radio shows and rocked dance floors and festivals around the world including Ultra and Luminosity Beach Festival.
Music Releases: 
Shorty after teaming up with Maximized Music Management in 2015, the duo released tracks on: M.I.K.E. Push Studio, Black Hole Recordings, Coldharbour Recordings & High Contrast Recordings. From the prime time track that was the first release on M.I.K.E. Push Studio, to the lush vocal atmospheres and driving energetic bass-lines of their following releases, the duo consistently creates unforgettable experiences at their performances and on the air.
Remixes: 
These guys are no strangers to adding their own style and vision to existing music. With their 'The Fall of Skynet Bootleg' of the hugely popular Hollywood film Terminator 2: Judgement Day, as well as other projects currently in the works, be prepared for serious surprises on the dance floor!
Inspire Radio Show: 
Inspire is an energy-packed show that combines the art of DJing with meticulous track selection. Each show is a journey filled with contrast, emotion, and unique moments. Inspire airs worldwide from the Americas to Russia and throughout Europe. 
WEB 
Soundcloud: https://soundcloud.com/seanandxander 
Beatport: https://www.beatport.com/artist/sean-and-xander/523609 
iTunes: https://itunes.apple.com/us/artist/sean-xander/id1062516576 
Facebook: www.facebook.com/SeanandXander/ 
Twitter: www.twitter.com/SeanandXander
Tune in : avivmedia.com
Weekly, Sunday 19:00 - 20:00 pm Jerusalem Time