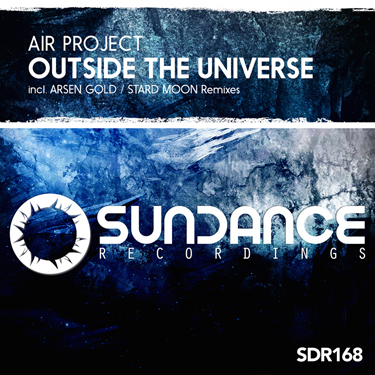 Air Project returns to Sundance Recordings for their second release on the label this year,  in the robust, hand-in-the-air euphoria 'Outside The Universe'.
The Original Mix brings seamless, layered synths alongside delicate, building FX and rolling energy throughout. A perfect fit on Sundance Recordings with the sublime Pure Energy.
Arsen Gold delivers an impeccable uplifting remix with a driving bass line, atmospheric synths and addictive synth stabs to create an epic floor-filling result. 
Completing the release is Stard Moon's take on Air Project's original which reimagines the track into a rollling peak-time melodic monster. Euphoric trance with attitude, in a perfect blend & display of production know-how.