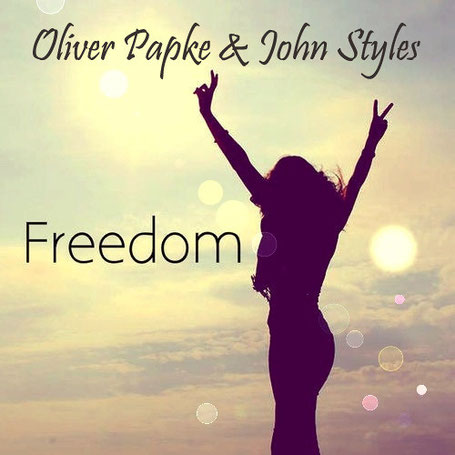 Welcome to our new song and first co-composition from me and John Styles, this is a pre-release we wanted to share with you, we will continue and make a real orchestral movement for it too.
We all know, that is our heart can be heavy with grief and sorrow.
Certain events in our life's happens unexpectedly, which can simply throw one right out of the path of Life.
We also can relate to that, and with this piece we tried to express those feelings going over into a peaceful mood that may give freedom to our soul.
It's our intention that the music opens your hearts and brings peace back again, and hope that this piece may bring you comfort, and eventually you can feel the freedom too, so that life becomes little easier!
Oliver experienced the same lately, ever since he started working together with John, his confidence and love for making music is growing each day, and the peace and joy in his heart makes it possible to compose and make beautiful music again, John teaches me so much and that gives me the strength to continue.
Now we wanted to compose a song together, and we did it just by talking over the phone or Skype, and sending tracks back and forth until we end up with something we both like very much.
Now I have fun making music again, and I am sure you all will be able to hear the freedom and joy I experience by playing piano again too.
We hope you'll enjoy this song just as much as we did making it, your comments, likes and critics are very much appreciated as always.
Composer: Oliver Papke and John Styles
Arrangement & Keyboard: John Styles
Piano: Oliver Papke
Producer: John Styles
---