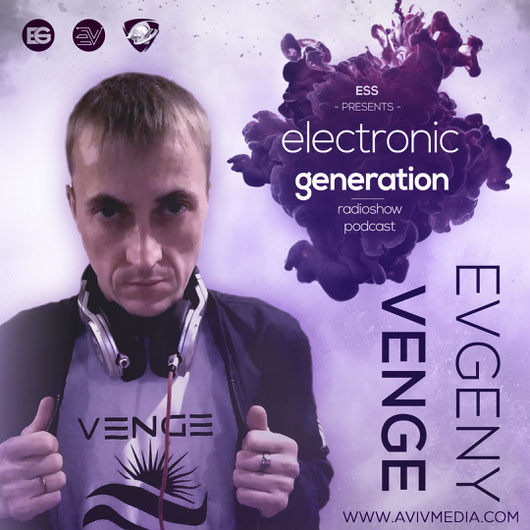 Trance is primarily the music of feelings, capable of evoking a variety of emotions in the listener, from euphoria to tears...
Our resident recalls: "Armin Van Buuren became the idol of this style and it was he who "forced", so to speak, to fall in love with this particular style. Tracks such as "In And Out Of Love", "Orbion", "Mirage", "Intense", "I'll Listen", "J'ai Envie De Toi" have remained in memory for a long time! And it is "that" Armin who is grateful for such work, for that. that brought me to TRANCE."
Meet friends, only with us, the founder and head of Venge Label Family, Evgeny Ivanov!
Evgeny Ivanov stage names: Venge, Evgeny Venge. Originally from the city of Sterlitamak, Republic of Bashkortostan. The attraction to electronic music appeared in the distant 00s. It is melodic and kind of progressive music that has sunk into the soul. I started as a listener and admire such musicians as: ATB, Armin Van Buuren, Robert Miles, David Guetta, Eric Prydz, Tiësto, Benny Benassi and many others.
Djing, Eugene, began to get involved in 2012. Tried, learned, studied. The first mixes appeared in 2015 under the pseudonym Venge. After that, he began to try himself as a sound designer. The first track was dedicated to his wife called "Elya".
Some time later, after meeting Alexander Shevtsov, the Emotional Sound System team and the Electronic Generation radio show/podcast were born.