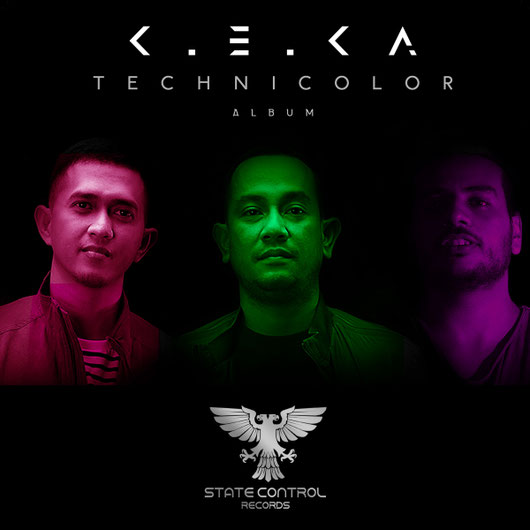 K.E.K.A - Technicolor (Album)
Kiyoi & Eky & Khairy Ahmed teamed up to the mighty producer team K.E.K.A! 
State Control Records is proud to present the first K.E.K.A album. 
Technicolor is a massive tech trance ride through a lot of great acids, heavy kicks & dancefloor destroying drops. The oriental elements & vocal chops with unique melodies are mindblowing. 
Crystal Crow, Rakugo, Technicolor, The Last Queen, Transit and the collaboration between K.E.K.A and Mahmoud Rizk will leave you speechless. Full speed ahead!