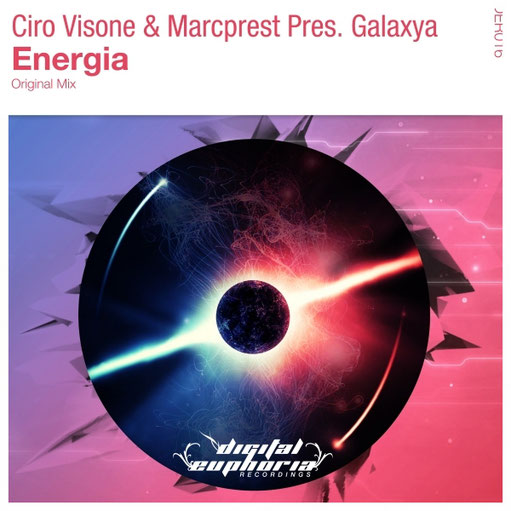 We are honored to introduce this freshly created project from Italian producers Ciro Visone and Marcprest. This is 'Energia' by Galaxya, out on Digital Euphoria.
'Energia' draws its intensity from the deep pads, soothing melodies and epic breakdown. The two Italian producers transport us to a journey through emotions, with a main melody that will surely remind you of tracks released a couple of years back!
Ciro Visone & Marcprest deliver a powerful, yet nostalgic track that you will remember for a long time!
--------------------
BPM & Keys:
All Mixes: 138 bpm - C# Maj (3B)
Available From Stores
Worldwide - 7th Aug 2017