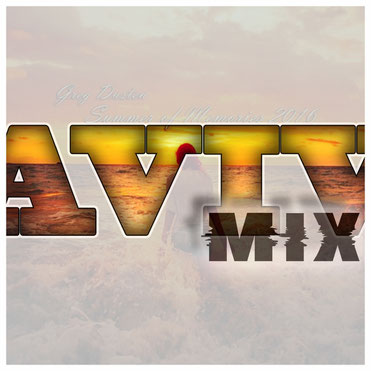 Recently added to the broadcast:
Greg Dusten
Summer of Memories 2016 (Best Pure Trance Mix Uplifting,Vocal,Progressive,Emotional)
Tune in : www.avivmedia.com
Welcome friends in another new special selection mix of best PURE Trance music in every kind of this style music.
Summer of Memories 2016 
This is special final summer selection, best music selected from last 3 summer sunny months, june, july, august. 
It's only 1 hour with uplifting, emotional, progressive tunes, full of emotional sounds. These songs have a magical sentiment, fellings for me, 
and in my opinion best trance tunes released in this summer time. A lot's of vocal, quitar, emotions, felling, melodic and floating over the ground sounds. 
Close your eyes, sit back and enjoy the music, this is a real trance journey.
If you are a real trance lover, you can find here for yourself, your music, real, PURE Trance  music !
You can listen & download full set on my soundcloud page. I appreciate your every comment, it's nice for me, your feedback on facebook or youtube, soundcloud ! Thank You !
Have a nice time and relax my friends ! See you soon !
TRACKLIST:
01.Stargazers & Fridolijn - Soul From Harm
02.Costa - Cofete (Original Mix)
03.MaRLo feat. Chloe - You And Me (Extended Mix)
04.Fabio XB & Liuck Feat Roxanne Emery - Nowhere To Be Found (LTN Remix)
05.Nitrous Oxide & Katty Heath – Neverending Dawn Of You (Original Mix)
06.Edelways - A Farewell To Arms (Extended Mix)
07.Ronski Speed & Aruna - All the Way (Alan Morris Remix)
08.Local Heroes & Linnea Schossow - Home (Allen & Envy Remix)
09.Kaimo K, Sarah Russell - Why Can't You Love Me (Original Mix)
10.DJ Nell & DJ Beda Vs DJ Kam Feat Anthya - Hold Me Up (Greg Dusten Remix)
11.Allen & Envy with Cari - Promises (Original Mix)
12.Sneijder, The Noble Six - Far from You (Original Mix)
13.Motorcycle - As The Rush Comes (Allen & Envy and Honan Rework)
14.ReLocate Vs Robert Nickson & Cate Kanell - Brave (F.G. Noise Remix)
15.Borealnight - Freedom (Original Mix)
Thank you for listening, If you like It, you can give me your feedback on facebook or youtube, soundcloud ! Thank You ! @Greg Dusten
---