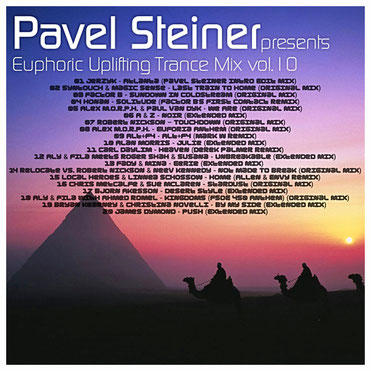 Recently added to the broadcast:
Pavel Steiner
Euphoric Uplifting Trance Mix vol.10
Tune in : www.avivmedia.com
This upload features tracks from Alt+F4, A & Z, Local Heroes & Linnea Schossow, Jerzyk, Aly & Fila with Ahmed Romel and more.
New Episode : Factor B,Alex M.O.R.P.H. & Paul van Dyk,Jerzyk,Syntouch & Magic Sense,Honan,A & Z,Robert Nickson,Alan Morris,Aly & Fila meets Roger Shah & Susana,Fady & Mina,Chris Metcalfe & Sue McLaren,Bryan Kearney & Christina Novelli, and many more...