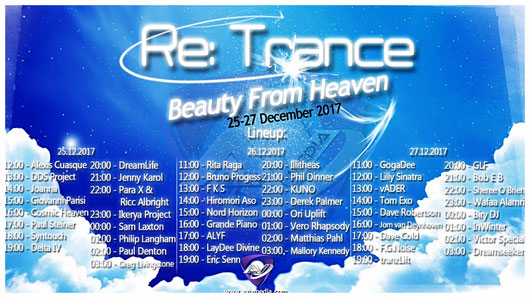 Re:Trance 2017 .... this is a magical End Years Event packed with outstanding arists.
We are happy providing this wonderful lineup to you and giving you a Smile, a happy moment and when we are magical also some happy tears!
Don`t hessitate to join us for a wonderful time we share together!
What we play, we play with love ♥
Hosted by Ricc Albright and DreamLife
Dec 25 at 11 AM to Dec 27 at 3 AM UTC+01
Tune in: avivmedia.com