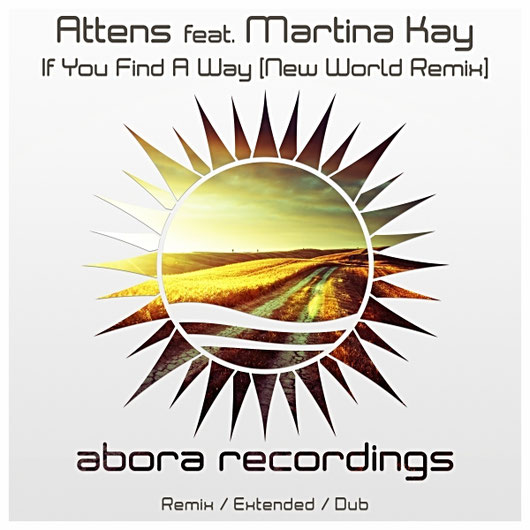 A huge release is landing on Abora Recordings this week. Following the original release of Attens and Martina Kay 'If You Find A Way', it's with great pleasure that we introduce New World on remix duties.
New World showcases once again that he is able to provide a stunning remix. By focusing on the uplifting side, the American producer uses the best out of the bass line and melodies. The original vocal gets a perfect emotional twist during the breakdown that leads into a jaw-breaking climax filled with ethereal melodies and harmonies.
The Extended Mix is a longer version of the song, featuring two different flavors of the breakdown: a short version following the introduction and the full version later on.
Also included are two dub mixes, which are the all-instrumental versions of the Remix and Extended Mix respectively.
Enjoy a very special and emotional moment with this beautiful remix!
--------------------
BPM & Key:
All mixes: 136 bpm - B min (10A)
Available From Stores
Worldwide - 18th Dec 2017