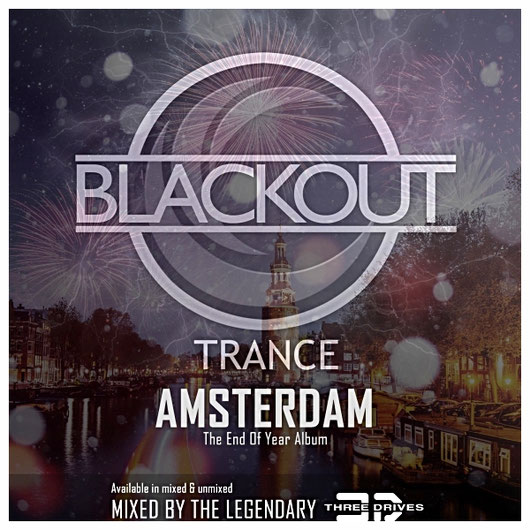 Blackout Trance closes the year with a bang. 26 Amazing uplifting trance tracks by some of the worlds best producers. 
It has been a pleasure working with so many talented people over the past year we thought it was time for them to produce for what is looking to be a fantastic album of stunning and pure uplifting trance. 
Available as a unmixed version or mixed by the legendary Three Drives.
Released December 1, 2017 on Blackout Trance
1.  F.G. Noise V's Andrew Manning - Amsterdam (Original Mix)  [Trance]
2.  Brent Rix - Lunar Halo (Original Mix)  [Trance]
3.  Marco Mc Neil - Discovery (Original Mix)  [Trance]
4.  Fabrice - Northern Lights (Original Mix)  [Trance]
5.  Northern Trace - Oxy (Original Mix)  [Trance]
6.  Kiyoi & Eky - Nusa Dua (Original Mix)  [Trance]
7.  Alex Van Gray - One Day (Original Mix)  [Trance]
8.  Ahmed Soliman & Omar Yasser - The Moon (Original Mix)  [Trance]
9.  The Avains - Corageous (Radio Edit)  [Trance]
10.  Ben Ashley - Saturn (Original Mix)  [Trance]
11.  Eryon Stocker - The Sound Of The Seagulls (Original Mix)  [Trance]
12.  LightControl & Adam Morris - Fantasy (Original Mix)  [Trance]
13.  Marc de Buur & Cole Twains - Wherever You Are (Original Mix)  [Trance]
14.  2Faced - Obsession (Original Mix)  [Trance]
15.  Moreno J - The Body Pulse of Seduction (Original Mix)  [Trance]
16.  Fawzy & Ryan K - Internal Blackout (Original Mix)  [Trance]
17.  Nicola Riviera - #ItaliaTrance (Original Mix)  [Trance]
18.  Rezwan Khan - Project 2571 (Original Mix)  [Trance]
19.  Schneider & RoNiVi - Innocent Feelings (Original Mix)  [Trance]
20.  Fawzy & Ryan K - Internal Blackout (Eric Senn Remix)  [Trance]
21.  Eric Senn - Astrum 90 (Original Mix)  [Trance]
22.  Miguel Angel Castellini - White Light Universe (Original Mix)  [Trance]
23.  Jhonny Vergel - Season (Original Mix)  [Trance]
24.  DJ Abscence - Sentience (Original Mix)  [Trance]
25.  Hyperphycron - Soul Healer (Original Mix)  [Trance]
26.  Air Project - Hold Your Life (Original Mix)