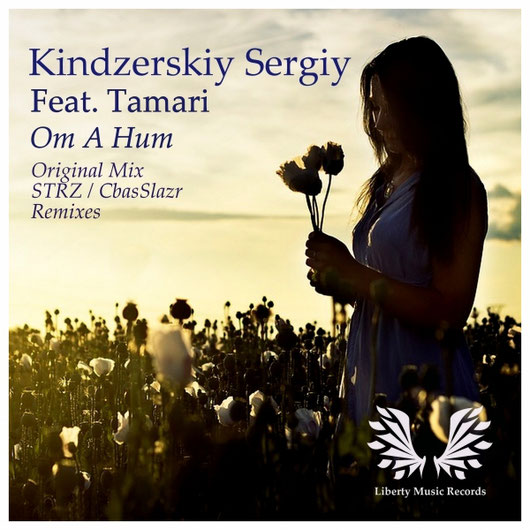 Joining us next on Liberty Music Records is Kindzerskiy Sergiy Feat Tamari with the brilliant work Om A Hum.
Grabbing your attention right from the start with a solid kick, tightly produced percussion, layered bass and a motif that continues to build right up to a beautiful goose bump inducing breakdown, 'Om A Hum' is a melodic vocal trance at its best, full of hands in the air euphoric moments and guaranteed to blow the roof off any dance floor. 
Lighting souls with her voice since her first collaboration, ukranian singer Tamari has grown from featured vocalist to fully-fledged songstress. Om A Hum is the first, breathtaking single
An enchanting, poignant track that s ends shivers down your spine, from the very first listen.
With her roots firmly grounded in dance music, it should come as no surprise that 'Om A Hum' is accompanied by a set of high profile remix from a qaulity producer 'STRZ'. 
STRZ is one of the most-requested remixer around the scene and was a exclusively with Trance Temple Records, has sprinkled his energetic, psy sound on top of Om A Hum' as well he was worked before in trance temple records with alias as Programer 
Absolutely huge!
Finally we have an impeccable piece, the remix at the hands of 'CbasSlazr' a young talent that elevates his style to a celestial carving.
CbasSlazr imposes its style with fine progressive sounds that will make your soul vibrate.
A collection piece that will fill you with magic.
A very promising release!
Available From Stores
Worldwide - 14th Nov 2017