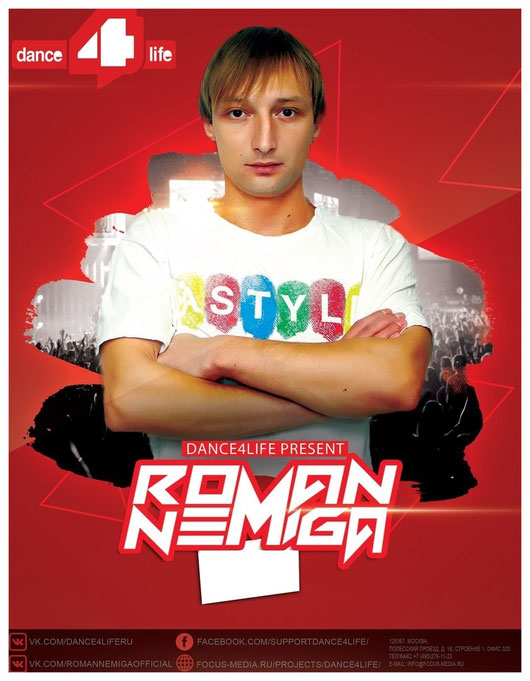 Please,Welcome, new resident on AVIVmedia fm !


Roman Nemiga - ambassador of world movement "Dance4Life."
Resident Trance World Radio (England), Tempo (México), Radio Atmosfera (Minsk) produces a weekly radio show called "Dance4Life", which received support in the form of a guest mix from stars such as Swanky Tunes, Feel, Vigel (Armada Music), Roman Messer, Natalie Gioia, Denis Kenzo, Eximinds and many others.
Tune in : avivmedia.com
Weekly Friday 15:00 - 16:00 Jerusalem Time