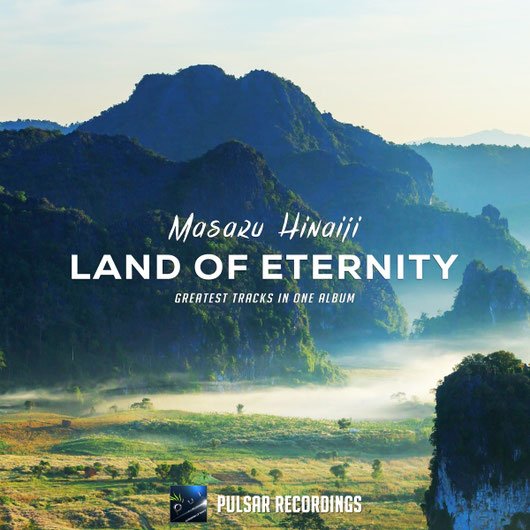 Ever since we signed the Japanese producer Masaru Hinaiji to our label in 2015, with the single 'Shining Spring' he was showing a great deal of talent with his debut composition. Today, almost two years later he has fulfilled expectations even beyond what we imagined.
Single after single was being delivered, each one having something unique to offer and at the same time stepping up the quality of his production. Many notable DJ's and fans all over the globe have noticed this talent and have kept pushing him forward to this day.
Now the time has come to collect some of his best works and release them in this wonderful package that will serve as a testimony to his great work so far. The album is titled 'Land Of Eternity' and symbolically opens up with his first release 'Shining Spring' and continues with the vocals of Angel Falls featured in the beautiful track 'Tears Of An Angel'. She also gave her voice to the 'Rain Sings' which got an amazing remix by Lanx (CN) that we have also featured on this album.
Other notable singles included in the 'Land Of Eternity' are 'Flying On The Clouds' and 'Sakura-Chiru' which was one of our first ever trance tracks that had a Japanese vocalist who sang in her native tongue.
The album doesn't end there as you will be hearing 'Fine Day Dream' and also 'Dear Yui', the remastered 2017 edition which is dedicated to Masaru's friend who unfortunately passed away.
To end the story of this album we have purposely left 'Hopeful Days' to be the final track, as it puts a cherry to the cake with such an amazing composition that not so many artists can produce these days, a real masterpiece.