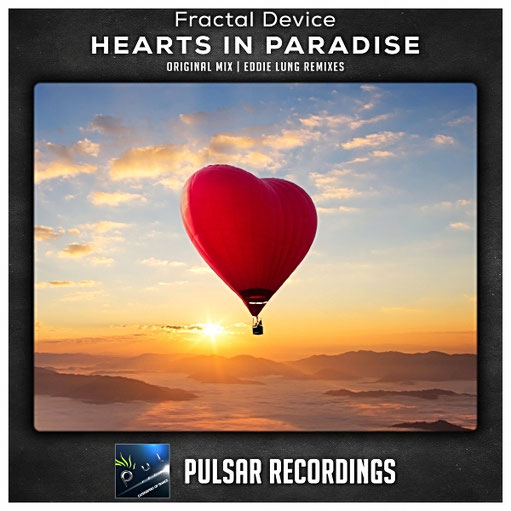 Pulsar Recordings is bringing new talents under its roof all the time, and each time one of them manages to bring something unique to the table. This time it is no different as we meet with the production of two aspiring producers from Mallorca, Spain who work under the interesting alias of Fractal Device.
Their Pulsar debut is called Hearts In Paradise and starts with a melodically rich intro which will start hypnotizing your senses on the first listen. The production gets going with a steady beat joined by the beautiful ethereal voices which give this track that something extra that we always crave for. The great production doesn't stop there and continues to gives us more pleasure, by the time you reach the breakdown the violins out of heaven will greet your presence pulling you even further into this glorious track.
On remix duty of Hearts In Paradise we have Eddie Lung, a producer from Belarus who provided us with some quality works in the past. Now it's time to hear if this new remix can live up to those previous ones. His take opens up with the thumping beats and familiar vocals from the original, but as we go we realize that this take is enriched by totally new elements, like those new leads and very interesting fast paced sounds. In the breakdown the track opens up to us even more and gets so powerful that it just leaves us in total awe, enjoying every new wave of sound that comes in through the speakers... It is sure to say that Eddie has outdone himself this time with such an amazing take like this one.