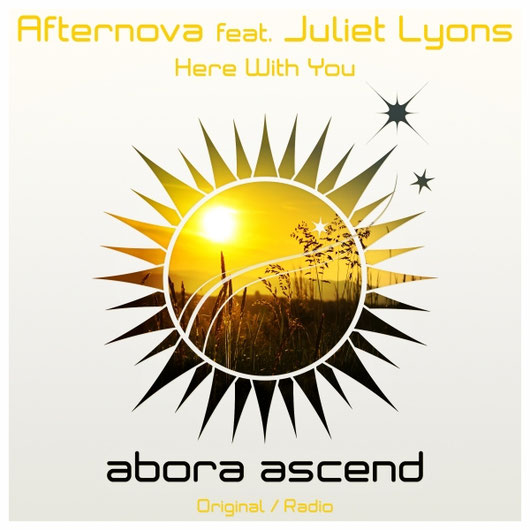 Today marks the return of Afternova to Abora Ascend.
This is 'Here With You', together with Juliet Lyons.
Norwegian producer Afternova delivers another stunning vocal collaboration with Juliet Lyons. Starting off with smooth basslines and drums, 'Here With You' reveals its true beauty during the breakdown with the powerful voice of Juliet Lyons combined with a dazzling orchestral section that leads into a sensational climax.
This release also comes with a radio edit.
Afternova has done it once again, and we hope you'll enjoy what these two artists have prepared next!
BPM & Keys:
Original Mix / Radio Edit: 134 bpm - Fmin (4A)
Available From Stores
Worldwide - 29th May 2017