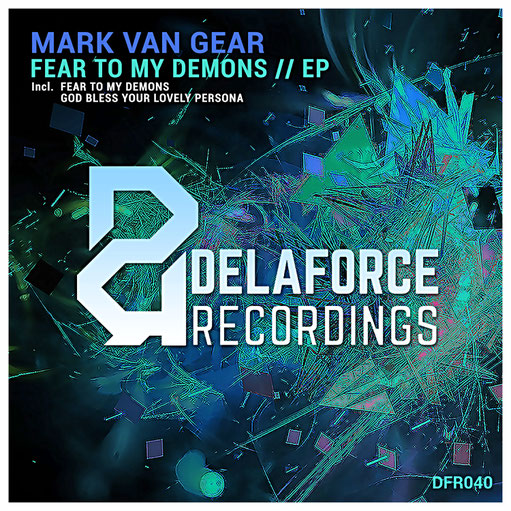 Release 040: Mark van Gear - Fear To My Demons / God Bless Your Lovely Persona
Mark van Gear presents with his song 'Fear To My Demons' a blasting sound with an untold energy. This Tech-Trance based sound will go deep into our mind with its bumping baseline since the very beginning. The rhythm is so huge and the changes so wild that the initial progression does not let us take a single breath.
After a long uncontrolled dancing, we reach the breakdown, the only time to breathe we have during the whole song, and it does not last too much, because the acid tension comes back soon enough to rise again all the power and get back to the wild road. Massive tune brought by Mark van Gear that you can not miss if you want to go mad in your parties!
When listening to 'God Bless Your Lovely Persona', we will fall into a rollercoaster of energy, where the baseline establish its rules and let the sound to surf on its waves. But, somehow, the ambience created imprints a much softer essence into the mix, and together with a subtle progression of the melody, we will reach the breakdown surrounded by a astonishing uplifting sound full of magic. With a glimpse of purity, a subliminal melody adds the beauty and the emotional feeling for a few seconds until the main lead gets in to start with the rise of tension. This lead helps to achieve a gorgeous uplifting soul, and with the melody playing from behind, the climax is reached and the song starts conveying tons of feelings. It is indeed a surprising original song by Mark van Gear!
Exclusive Release date: 05/06/2017 (Beatport)
Global Release date: 19/06/2017