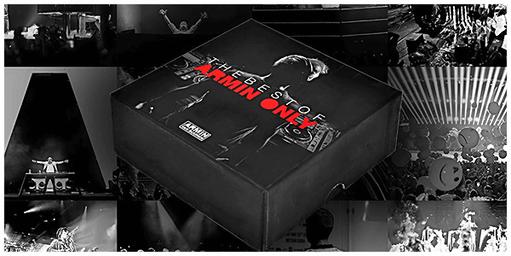 The 'The Best Of Armin Only' Special Box is what captures the essence
of all of Armin van Buuren's Armin Only shows. Packing four photo cards, one sticker, one custom-made shoutbox and two CDs brimming with the highlights of his previous Armin Only shows as well as the new music that will fill out 'The Best Of Armin Only' shows in May 2017, this Special Box embodies Armin van Buuren's life-long dedication to his craft and the paths he has taken.
'The Best Of Armin Only' is not where the journey ends. It's merely another exciting new bend in the long and winding road that we hope will go on forever.