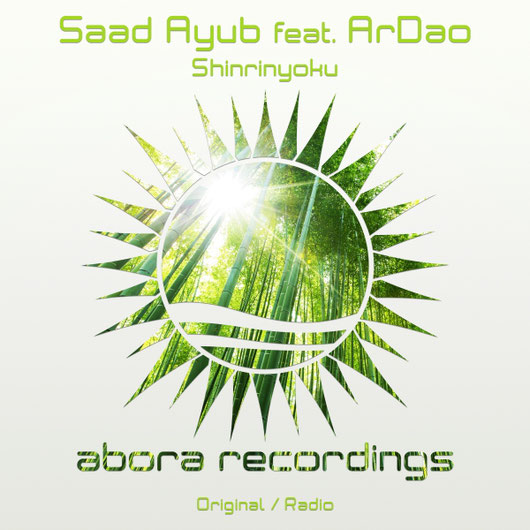 "We are proud to introduce the first 2017 release of Saad Ayub on Abora Recordings, this is 'Shinrinyoku'.
Canadian Bangladeshi upcoming talent Saad Ayub teams up with the talented cellist ArDao from Berklee College of Music to provide an emotional and riveting track.
Starting off with a powerful introduction that combines bass lines and pluck melodies perfectly, the track then leads into its pinnacle with the blend of lush pads and elegant cello melodies that enhance the atmosphere of the track.
The creative climax then displays the real talent of both artists with a perfect mixture of Cello and Uplifting Trance!
Saad Ayub starts off this year with a storm and this is only a taste of what's coming.' @Abora Recordings
--------------------
BPM & Key:
Original Mix: 138 bpm - C Maj (8B)
Available From Stores
Worldwide - 13th Feb 2017
Tune in : avivmedia.fm
Andrey Malinov - Injection of Dreams
(Mon, 05 Nov 2018)
>> Read More
Master Beat Projekt
(Sat, 03 Nov 2018)
>> Read More
VOTE FOR YOUR TUNE OF THE YEAR 2018!
(Sat, 03 Nov 2018)
>> Read More
ARMIN VLOG #69: PRACTICE MAKES PERFECT
(Fri, 05 Oct 2018)
>> Read More
SHARE YOUR WORK & GET FEATURED!
(Fri, 05 Oct 2018)
>> Read More