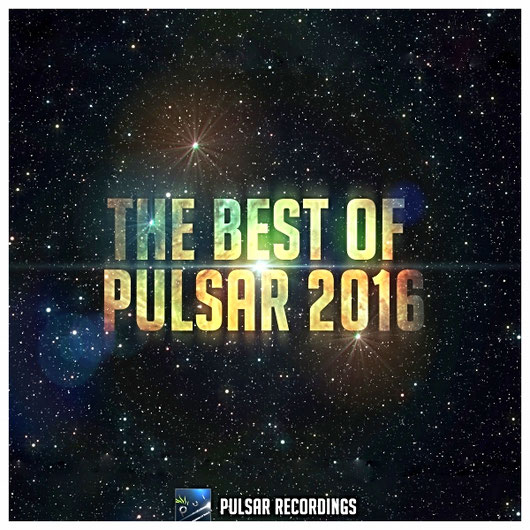 The time has come to present our best works of 2016 through an album mix compilation which has become a trademark of Pulsar Recordings in recent years.

Two continuous mixes play over 2 hours of the finest trance music where you will hear some of the best producers of the moment, showcasing their amazing musical skills.

The things kick off with Marian Closca's space inspired, futuristic track called Battlefield. From there on you will be greeted with a variety of talented artists like SoundGate, Masaru, Andy Groove, Attila Syah, Delta IV, Tuneflux and many others whom you will find in the tracklists below.

To make this journey complete, we have decided once again to share the continuous mixes in free form with everyone who appreciates this thing we call trance music.

Pulsar Recordings signs out,
wishing you all the best in 2017 :) 
Tracklist - CD1:
01. [00:00] Marian Closca pres. Seven - Battlefield
02. [08:43] SoundGate - Close To The Sky
03. [14:03] Masaru feat. Angel Falls - Tears Of An Angel (Outside The Bounds Remix)
04. [18:13] Lance Johnson - Mystical Nights (KGproject Remix)
05. [23:53] Andy Groove - Starkness (Mostfa & Mostfa Remix)
06. [30:08] Delta IV - In My Dreams (DreamLife Remix)
07. [36:24] Attila Syah - Exodia
08. [41:16] Tuneflux - Frail Devotion
09. [46:50] Mike Demirele - The Chosen One
10. [54:01] Michael Flint - Full Of Nature
11. [59:35] Bardalimov - Tangerine
12. [1:05:23] 4 Seas - Catch The Sun (Aley & Oshay Remix)
Tracklist - CD2:
01. [1:11:30] Lance Johnson - Mystical Nights
02. [1:18:11] Aley & Oshay - Lost In The Desert
03. [1:23:20] Graton - Watching From Above
04. [1:27:41] Aley & Oshay - Just Another Day (Attila Syah Remix)
05. [1:32:15] Naeba & Lukas Wawryca - I Love My Angel (Syntonia Remix)
06. [1:36:57] Adam Lester - That Moment
07. [1:44:12] JosephAli - Night
08. [1:50:07] Hiromori Aso - Never Ending Truth (Last Soldier Remix)
09. [1:57:03] Hiromori Aso - You Are Not Alone (DreamLife Remix)
10. [2:02:54] Delta IV - Betsy's Heart (Part 1)
11. [2:07:35] Sound Apparel - The Love That Lasts The Longest (2016 Remaster)
12. [2:19:26] Xian feat. The Entranced - Losing You
- - -
If you would like to support this work,buy the full unmixed album here: http://pulsr.to/best16