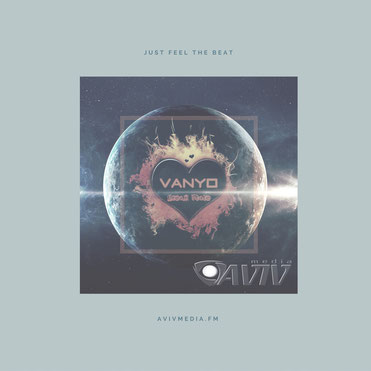 Recently added to the broadcast:
Vanyo
Dream State 24
Tune in : www.avivmedia.fm
Tracklist
01. Armin Van Buuren feat. Susana – If You Should Go (John O Callaghan Remix) 
02. Amurai vs. Static Blue - After The Sunrise (Orbion Remix) 
03. Andy Tau – Hope (Andres Sanchez Remix) 
04. Dimension & Moonsouls – Rise Above The World (Ultimate Remix) 
05. John O'Callaghan feat. Lo-Fi Sugar - Never Fade Away (Giuseppe Ottaviani Remix) 
06. Martin Roth & Alex Bartlett - Off The World (Eddie Bitar Remix) 
07. Aly & Fila With Ferry Tayle – Napoleon (Original Mix) 
08. A & Z Vs Amir Hussain – Dizzy Heights (Original Mix) 
09. DJ Ton TB – Dream Machine (First State Remix) 
10. Luminary - Amsterdam (Smith & Pledger Remix) 
11. Gal Abutbul & Tim Briggs – Revert (Original Mix) 
12. Thomas Bronzwaer vs. Armin Van Buuren – Sound Of Collider (Jorn Van Deynhoven Remix) (Adam Navel Mashup) 
13. ReOrder & Ian Standerwick presents SkyPatrol – Sailing Airwaves (In Memory of Matt Trigle) (Original Mix)
ARMADA MUSIC CELEBRATES 15 YEARS OF QUALITY DANCE MUSIC WITH 4CD COMPILATION!
(Fri, 01 Jun 2018)
>> Read More
TRANSMISSION PRAGUE 2018 - LINE UP: PHASE 1
(Tue, 15 May 2018)
>> Read More
Tuomas.L & ELV feat. Rebecca Louise Burch - I'm By Your Side / Trance All-Stars Records
(Thu, 26 Apr 2018)
>> Read More